Keynote Speakers
3 February 2021
Hideo Joho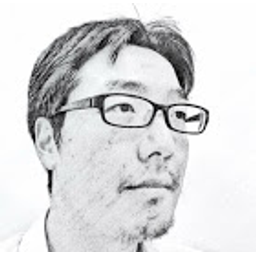 Hideo Joho is an Associate Professor in the Faculty of Library, Information and Media Science, University of Tsukuba, Japan. His research focuses on the user-centered aspects of information interaction and information retrieval. Recent projects include Conversational Search, Lifelogging, and Temporal IR. He received his MSc and PhD degrees from Information School, University of Sheffield, UK, in 1999 and 2007, respectively. Prior to joining the University of Tsukuba in 2009, Dr. Joho was a post-doctoral researcher at School of Computing, University of Glasgow, UK. He was a visiting associate professor at School of Computer Science and Information Technology, RMIT University, Australia (2016-2017) and National Institute of Informatics, Japan (2011-2018). Dr. Joho is a co-funding member and the first Chair of Tokyo ACM SIGIR Chapter, and a Lifetime Professional Member of ACM. He served as an associate editor of Information Processing Management (2014-16). In 2019, he received the Best Faculty Award from the University of Tsukuba for his research achievements.
Keynote: Making a difference in user search experience
Abstract: The advancement of wearable and IoT devices along with AI-based technologies have widened the breadth of human activities that can be digitised from the physical world, leading society towards seamless integration with cyberspace. Although this direction is familiar to the research community in the Infosphere, it also poses promising research opportunities. In this talk, I will discuss six aspects that are, in my opinion, closely related to each other to advance Human Information Interaction. They include 1) complex problem solving, 2) Knowledge-Information-Data (KID) space, 3) advanced human-agent interaction, 4) diverse enabling technologies, 5) smart devices, and 6) FAccT. I hope they offer seeds for the discussion of future research directions in personalised search.
---
Evangelos Kanoulas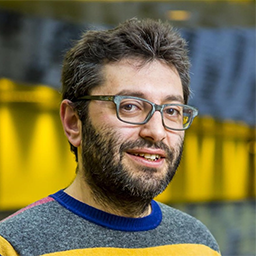 Evangelos Kanoulas (https://staff.fnwi.uva.nl/e.kanoulas/) is a professor of computer science at the University of Amsterdam, leading the Information Retrieval Lab (https://irlab.science.uva.nl/) at the Informatics Institute. His research focuses on developing evaluation methods and algorithms for search and recommendation. He has always been an advocate of bridging the system-oriented consideration of search engines with the human-oriented perspective. On this basis, he was one of the organizers of the TREC Session and the TREC Tasks tracks. He has also participated in the coordination of the TREC Million Query, the TREC Common Core, and the CLEF e-Health tracks. Currently, he is leading a team of 7 Ph.D. students and 3 postdocs with a focus on the evaluation and development of algorithms for conversational search, funded by the Dutch Research Council and the European Commission. His research has been published at top IR venues such as SIGIR, CIKM, KDD, WWW, WSDM, and TOIS. He is a member of the Ellis society (https://ellis.eu/), and a co-founder of Ellogon AI (https://ellogon.ai/), a company that focuses on personalizing immunotherapy with the power of big and rich data and innovative AI algorithms.
Keynote: From sessions to conversations and back again
Abstract: Search personalization is a topic that has been studied in the past by researchers with access to online evaluation infrastructures. Research on the topic was hindered by the lack of available test collections. In this talk I will discuss (a) session-based personalization and the expectation one should have from a search engine that can converse with users to first profile them and then personalize the response, (b) efforts made to construct test collections that support session-based personalization, including the Session, Tasks, Dynamic, and Conversational tracks at TREC, and the challenges they faced, and (c) simulations that meet these challenges and allow the further development of search engines.